Follow Lincoln
Lincoln joined the staff as a comforter in training on July 16, 2018. He will become a full time staff member after going through all of his classes and passing multiple tests during the upcoming year. So far, he is at the head of his puppy class! At just three months old, Lincoln seems to clearly know what his purpose in life is, as he gravitates toward children on every public outing. Look for him at businesses that welcome dogs, at parks, and here at Kids First. He'll be wearing his red "Kids First" bandanna.
In addition to providing a calming presence and comfort to children who come to the center, Lincoln will be "writing" articles geared toward children of all ages on topics related to mental, emotional, and physical health and safety.
Lincoln's first trading card has been published! All donors who Sponsor Lincoln will receive one.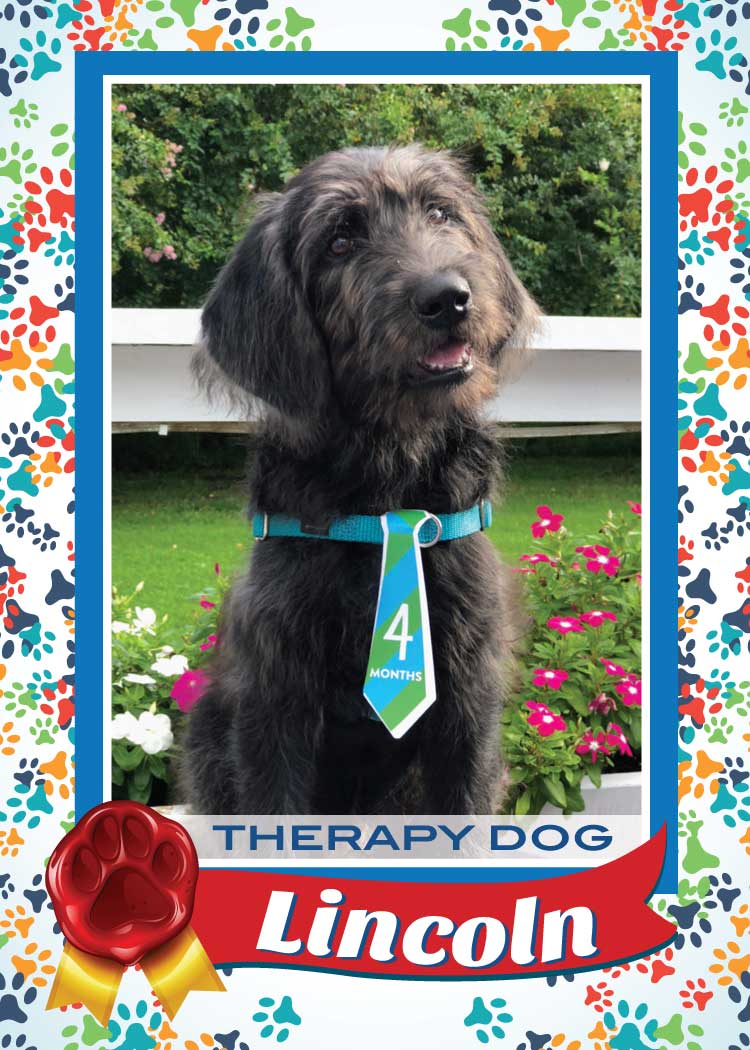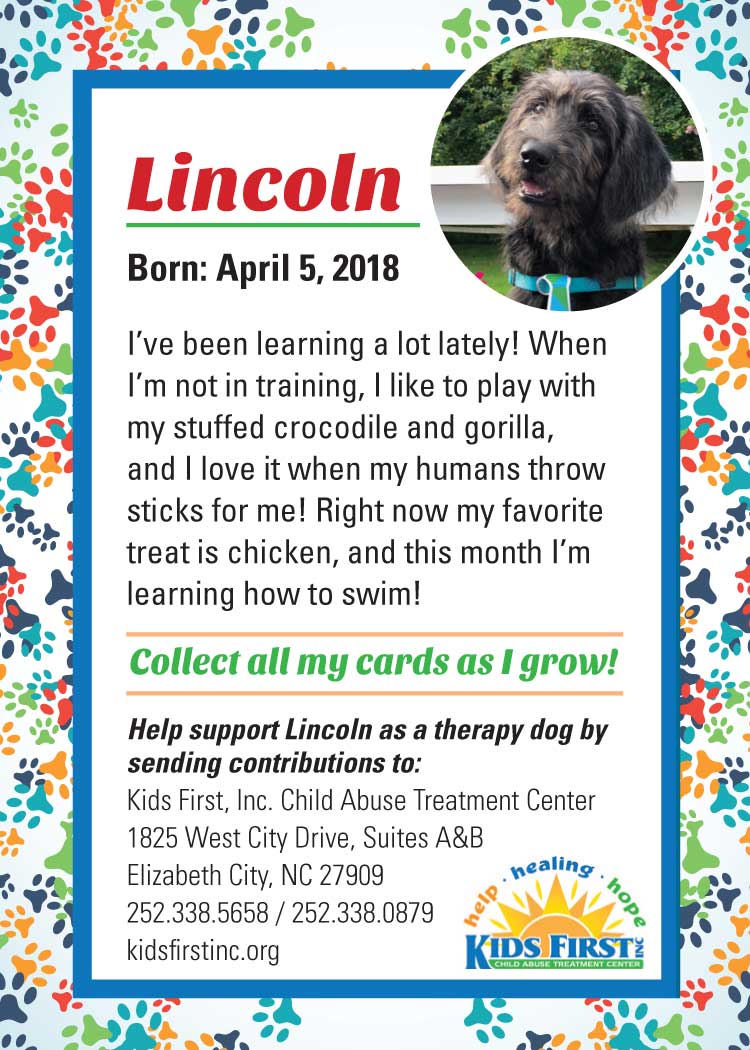 Lincoln is growing up fast! He is now 4 months old!
If you want to support Lincoln on his mission, please consider sponsoring our new therapy dog. Click here to pledge to donate, and help Lincoln bring smiles to children throughout our communities.